A HERVEY BAY BOOKKEEPING BUSINESS THAT CARES
My husband and I started Committed 2 Business - A Hervey Bay Bookkeeping Business - with the view of sharing our years of combined experience with other business owners. We both have our strengths that complement each other perfectly. This allows us to cover many important areas within a business.  Our method is to view your business as a whole and attempt to identify issues that could be holding the business back.  Sometimes when the business owner works within the business day after day they are not able to identify potential problems until it is too late.  We view with an objective set of eyes and most of the time any issues that exist can be quite obvious. Others, not so much. Plans and strategies can then be put in place to rid the business of these issues that have the potential to bring the business down.
Generally it starts with the preparation of a solid chart of accounts that are kept up to date regularly. We examine methods the business uses to control debtors and creditors. Also, putting strategies in place to get the business in a positive cash flow position.  Cash flow projections can be provided for forward planning.
We are very much more than a bookkeeping service.  You have nothing to lose by having a chat with us.   
Mission Statement
To assist businesses with growth by helping them understand the numbers.  To have the best interest of your business at heart whilst always acting in good faith with honesty and integrity.
---
 LEARN FROM OUR BUSINESS EXPERIENCES
I have spent my entire career in positions where helping and assisting my colleagues were paramount.  It was necessary for the success of the business. Working within large corporations allowed me the flexibility to cross over into a variety of roles.  From IT support, training, software development, system integrations, office management, finance and payroll/HR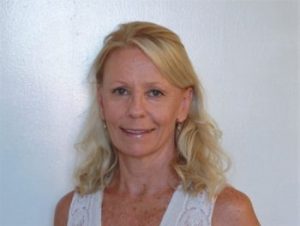 .
I also understand that running your own business can be the most demanding job you will probably ever have.  Do you feel you're just marching up and down on the spot?  The fact, keeping the finances can be overwhelming.  As well as sometimes quite hard to understand?  Unsure whether you can afford another staff member or just give up more free time to complete the work.
If you're caught up with the day to day mechanics of your business, you may not achieve the desired results.  This can also result in burn out and your dream business will be a burden not a joy. It is a very exciting time to be in business as a result of the introduction of cloud software.  The need to employ staff just to control the financial side of your business is becoming obsolete.
At Committed 2 Business we understand those challenges.  Let us help streamline the financial aspects of your business so you can get on with what you do best.
The technology is here, let's use it to your advantage.  Looking forward to connecting with you and discussing how we can assist. Head to our contact page and we will be in touch.  
With Regards, Michele
IF YOU WANT TO FIND OUT HOW COMMITTED 2 BUSINESS CAN ASSIST YOU TO STREAMLINE YOUR BUSINESS BOOKKEEPING FOLLOW THE LINK